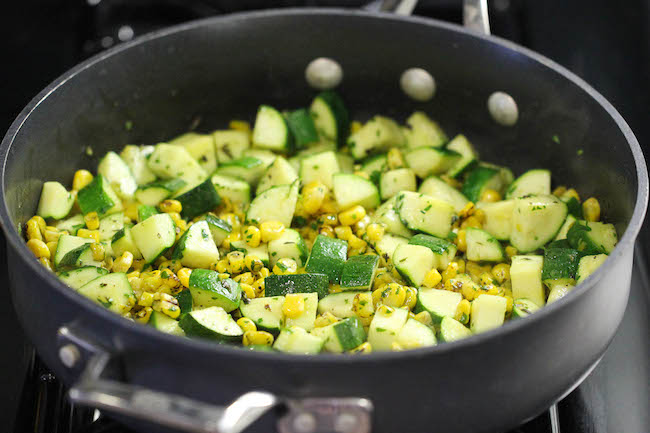 Parmesan Zucchini and Corn
Hi everyone.
It's a beautiful day in the neighborhood and there is a good recipe to be had by all.
This recipe is by far one of the best I have had in a long time.
I love corn, love it!
Then there is zucchini, this is one of those veggies mom made you eat when you were younger and you hated it. But as you got older, it became delicious!
Well this recipe has both and let me tell you, it is so good, I would eat it every day!!!
EVERYDAY!
PARMESAN ZUCCHINI AND CORN
1 cup corn kernels, frozen, canned or roasted
1/4 teaspoon dried oregano
Kosher salt and freshly ground black pepper, to taste
2 tablespoons grated Parmesan, or more, to taste
Heat olive oil in a large skillet over medium high heat. Add garlic to the skillet, and cook, stirring frequently, until fragrant, about 1 minute.

Add zucchini, corn, basil, and oregano. Cook, stirring occasionally, until zucchini is tender and cooked through, about 3-4 minutes; season with salt and pepper, to taste. Stir in lime juice.

Serve immediately, sprinkled with Parmesan.
Enjoy this dish, I promise you will love it.